I would like to first take the opportunity to Thank our Heavenly Father and give Him ALL the Glory for what He has done since 2004 when the vision of this ministry was received.  I also want to thank you for visiting this website and hope that you will be blessed by the information I have made available.   

This Flag Ministry is called by the Lord to equip the Saints with Worship tools and weapons for warfare to break down strongholds, to fight the good fight, to win the battle, to Worship in Spirit and in Truth and give ALL the Glory to our Heavenly Father!  

While this ministry began by the flags I made to minister to the Lord at my own congregation, in prayer and by the leading of the Lord, I began ministering and teaching Workshops on Flag Worship outside of my Home Church in 2008. I can be scheduled to Enhance Worship Services, Encounters, Retreats and Conferences. I educate and minister by means of hands on Workshops and Flag Worship Presentations. I have also been led to sell the flags that I make, which has become a form of support for this ministry. Please see my "Store" link above to see the many Worship Instruments I have available for purchase. 

My hearts' desire is to Give the Father all the Glory and Honor for this ministry as we lead the multitudes to Worship and bring the WOW back to Worshiping the Lord, which makes the name fit perfectly...

Waves of Worship - WOW! 

Please check out my site and feel free to contact me for additional information, questions, scheduling information, prayer or special requests.  I also hope you check out my Blog page for Updates, thoughts, Scriptures, etc.  

Waves of Worship 

Flag Ministry

ALL PRAISE, GLORY & HONOR TO OUR FATHER!

The Lord Bless you and Keep you, The Lord make His face shine upon you, and be gracious unto you, The Lord lift up His countenance upon you and give you peace.         NUMBERS 6:24-26

Many Blessings and Shalom!

Love and Prayers always,

It would be a blessing if you would sign my Guest Book and let me know if this ministry or website has blessed you in some way. 

PLEASE 
ONLY
 WRITE A COMMENT OR A TESTIMONY ABOUT this MINISTRY in the Guest Book. If you have questions about the ministry or need information about placing an order please send them to my email at wavesofworship@aol.com or call me at 727-457-9492.  
If you have a testimony or pictures of the worship instruments you have purchased from me that you would like to share and have listed on my website's Testimonial page; please send them to my email as well. 

Thank you and YAH Bless! 

"But the hour cometh, and now is, when the true worshippers shall worship the Father in spirit and in truth: for the Father seeketh such to worship Him."                        JOHN 4:23

"LEADING THE MULTITUDES TO WORSHIP!"

In 2010 the Prophetic Word, "Leading the Multitudes to Worship" was given over this ministry three times by different people in different locations!  I look forward to Yah using this Ministry!  Amen!


ALL of the Worship Instruments listed on our website are MADE TO ORDER.  We do NOT stock any items due to material costs and time restraints. We offer ONLY the items that are listed on our site and do NOT make "Custom" orders, please see our CUSTOM ORDER page for more information. We also will NOT copy anyone else's work, so please do not request us to do so. We DO NOT ship out of the United States at this time; For more information on our Shipping fees/Policies, please see our Shipping Fees/Policies page BEFORE placing your order. 
Our Standard Order Processing times are 2-4 weeks with the exception of Holiday/Feast times when our processing time can be 4-6 weeks starting as soon as two months before when the majority of orders are coming in and extending a month after as we complete all the orders. We normally can NOT complete a hand dyed silk in less than a week. We complete orders as they are received, so please place your orders accordingly and allow for the processing time! If you have any questions or are in need of an order for a specific date earlier than our Standard times, please contact us to discuss the possibilities PRIOR to placing your order. 

Thank you and Many Blessings! 

Waves of Worship Flag Ministry is not a non-profit organization by the guidance of the Father. Donations are not tax-deductible. 

If the Father has put this ministry on your heart and you feel led to support it financially, Please click the Donate Button at the top of this page to send a Financial Blessing.

Your Blessing will go directly to the support of this ministry; such as, traveling expenses when needed, the printing and distributing of informational materials, the making of our Flag inventory to be used in workshops and for our times of ministering and worship enhancement, the planting of new Flag Ministries, and above all else....FOR GLORIFYING THE FATHER! If you are unable to support us financially, the Blessing of your prayers would be greatly appreciated.

May the Lord Bless you and Keep you!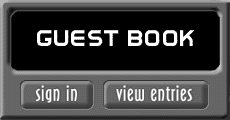 REMINDER

PLEASE BE MINDFUL OF YOUR PRESENTATION DATES AND GET YOUR ORDERS IN EARLY TO AVOID ANY DELAYS. MOST OF OUR SILK FLAGS TAKE AT LEAST A WEEK TO PROCESS. ANY ORDER WITH A DELIVERY DATE EARLIER THAN OUR STANDARD TWO WEEK TIME PERIOD IS AN ADDITIONAL $25.00 "RUSH" FEE.